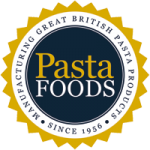 Pasta Foods
Job Title: Production Technician
Reports To: Operations Manager
Job Purpose
Teamwork and flexibility are fundamental requirements.  The shift teams will work closely and collaboratively to ensure maximum efficiency.  This will require each member of the team to undertake all tasks within their capability, including Press Operational duties and include raw material handling, auto-bulk take out, silo, bin filling and emptying operations, packing duties, quality checks and cleaning.
Reporting to the Norwich Operations Manager, the position is primarily responsible for controlling and monitoring the operation of the plant to specified conditions, reporting on Factory KPI's and Shift reports.
KEY ACCOUNTABILITIES
Take ownership of health and safety for yourself and others at work. Ensure all health and safety procedures are followed and encourage safe working practices at all times.
Follow all Pasta Foods policies and procedures.
Ensure the production equipment is operated in accordance with Production Work Instructions.
Responsible with the Engineer for production on the shift – raw materials, end product, packing, palletisation, machine care and the condition of work areas.
Select specified dies and change dies as required.
Ensure the product is being processed in accordance with the specification.
Check product dimensions and make adjustments where necessary.
Check the consistency and quality of the product and where necessary make adjustments.
Maintain and record extruder and drier conditions on the control sheet.
Maintain the specified standard of cleanliness of machinery, equipment and surrounding areas, including the floors.
Carry out and record specified cleaning during product changeovers.
Ensure that satisfactory product segregation can be achieved.
Wash dies and check for cleanliness and damage.
Operate Cussinato bin loading and unloading.
Operate bulk take out machinery and line take out machinery including packaging selection and use, sieve selection and changing and all associated paperwork.
Assist other Team members to cover periods of Holiday or sickness to ensure the Plant continues to run
Pay full attention to all safety precautions and operating regulations during the execution of these duties.
Ensure all machines are kept in a clean, safe and hygienic condition and that machines are kept in good running order by reporting all faults to the Engineer.
In the absence of the Operations Manager assume responsibility for discipline and security within the factory.
Participate in any other activities or carry out any other duties that may be outside the general remit, which will benefit the individual, department or company as a whole.
Efficiently utilize the position of Retail Support Packer so to ensure the Cussinato bins system is kept low or for Cleaning purposes during quiet periods
Escalate issues of Safety, Quality or Breakdowns to the Operations Manager when lone working
PERSON SPECIFICATION
 All Norwich positions require a flexible attitude to the job and a willingness to undertake any task to achieve maximum efficiency and a high quality of product and customer service.
PERSONAL QUALITIES
A positive, enthusiastic outlook and the willingness to go the extra mile
Flexible
High level of personal accountability
A team player but with the ability to work on own initiative
Self-motivated and proactive
Able to promote and maintain good working relationships within and outside of the team
SKILLS
Good written and verbal communication skills
Organised with good attention to detail
Basic IT skills
SALARY
£28,917