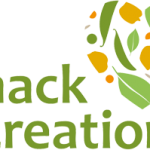 Snack Creations
Snack Creations are a world leader in the production of snack pellets, selling into some of the world best loved branded and private label manufacturers in over 40 countries worldwide. Based in Great Yarmouth since 1973, the company has seen significant sales growth in recent years, particularly in healthy snacking. To continue to build on this success, in 2022 the company invested in significant additional capacity.
This permanent position offers an exciting opportunity to join the business at a key stage in its development and be a part of the success story.
The Role
You will be working as part of a successful, dynamic and proactive sales team with ambitious growth targets and a passion for best in class customer service.
Reporting into the Snacks Sales Manager, your primary focus is to support the sales team in maintaining customer relationships, prospecting new business, managing the customer prospect list, gather customer, consumer and competitor insights, manage day to day customer requests/orders and general administration.
Essential qualities for this role include strong organisation skills, excellent communication skills, strong IT skills, "can do" attitude and the ability to work with accuracy and pace.
Above all else we want passion for sales and customer service and a willingness to be part of a busy, high performing sales team.
Responsibilities
Carry out customer prospecting
Responsible for maintaining the customer prospect list, ensuring high quality prospecting is carried out, with all actions followed up
Day to day management and quick resolution of customer queries Support the sales team with all admin requests responding in an efficient and timely manner
Following up on customer samples which have been sent & new product developments or projects
Management of an account base, responsible for customer relationship, product development and price negotiation
Reporting monthly account and prospect progress into the Snacks Sales Manager
Working with development and R&D to launch new projects with customers and prospects
Conduct regular insight and research into the snack's marketplace covering consumer, competitor, and customer reporting into the marketing team
Maintain customer records including price forms, contact details etc
Develop relationships across all functions of the business
Supporting and attending trade events and shows
Providing support to the wider Sales and Orders team as necessary
Candidate Profile
Good level of education ideally 5 GCSE Grades (C and above) or equivalent, including Maths and English, to degree standard
Confidence and a strong sense of direction
Ability to demonstrate high activity levels and effort
Ability to work on own initiative with "can do" attitude
A hunger for prospecting new customers and identifying business opportunities
Effective Customer service management
Trustworthy and honest
Excellent communication skills internally and externally
The ability to operate well and contribute to a strong team environment
Self-motivated and strong will to learn and understand sales processes
Good attention to detail
Maintaining all relevant management information systems
Good IT skills with Excel, word and PowerPoint
Hours of work 36 hours per week
Salary £24,000 – £28,000 DOE